February 16, 2018 at 4:58 pm
#2799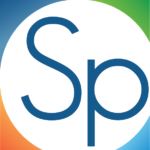 Norine Spears
Hi Grau,
Thank you for communicating your priorities for the Specify Collections Consortium.
We have been working on a Batch Editing tool for editing fields in several tables since Fall 2017, and we have a Beta version being tested at the time of this writing. We will gather feedback from our field testers in the next two weeks and look forward to a software update in March!
Regarding DNA Sequence capabilities, we absolutely understand the need for this and would love to discuss opportunities for collaboratively finding resources that would allow us to create a plugin in Specify. Alternately, our engineers are available to assist with importing DNA Sequence information through MySQL as part of our Data Cleanup Management services.
Our Preparation Type is already an editable Pick List. I have created a topic in the Tips and Tricks forum that you may find helpful.
Sincerely,
– Norine
This reply was modified 4 years, 4 months ago by Norine Spears.