February 21, 2018 at 2:15 pm
#2806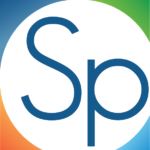 Norine Spears
Hi Grau,
You are very observant! Yes, the Delete will be disabled as Specify checks each node on the tree to ensure there are no associations — and this can take time depending on the size of your tree and your CPU performance. Therefore, the lower the node, the less time it takes to check for these associations.
To make the Taxon table work in trees each node has to be numbered in the database – and then renumbered with each change; therefore, after you delete a node Specify then has to work in the background to update the tree. So, when you right-mouse-click on the next node, to delete it, Specify is very likely still updating and once that is finished starts all over checking each node for associations.
Of course, the alternative is to perform the deletion in MySQL and we are happy to discuss this with you.
Sincerely,
– Norine