June 5, 2018 at 9:24 pm
#2942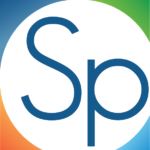 Norine Spears
Hi B Hammel,
Thank you for posting on our user forum. Unfortunately, the tool that you will want to use is not available in Specify 7. If you connect to Specify 6 instead, you can use Batch Re-Identify. The following was pasted from the user documentation:
Batch Identify allows users to create and/or update the determination information for several collection objects at one time.
If several collection objects will be updated it is recommended that you create a record set of the collection objects before launching Batch Identify.
Choose Data > Batch Identify in the main menu.
A dialog will appear asking for either catalog numbers or record sets (if applicable).
Choose to either enter catalog numbers, separated by commas, or choose a record set.
A determination form will appear as well as a table listing the catalog numbers of the affected records.
Fill in the appropriate information in the determination form and click 'Save'.
A new determination will be created for each of the collection objects and it will be made current. If no determination exists, a determination will be created.
thanks,
– Norine